Best Practices for Implementing Pennsylvania's BrainSTEPS Brain Injury School Consulting Program
Structure and Organization of BrainSTEPS Teams
BrainSTEPS teams are based in the Intermediate Units that cover the commonwealth under the Pennsylvania Department of Education's infrastructure.
All BrainSTEPS teams should have the following members on their team:
School Psychologist
Training & Consultation (TAC) Staff from the IU
School Nurse Coordinator
Early Intervention or Preschool
Professional
Transition Coordinator
Parent of a Student with a Brain Injury Medical Rehabilitation Professional from the Community
Additional Personnel Identified by the Intermediate Unit
All BrainSTEPS teams have at least one team leader. All BrainSTEPS teams hold monthly team meetings.
All team members are included in monthly meetings.
There is a virtual attendance option available each month.
There is an agenda for monthly meetings. Teams discuss all active student cases monthly during their team meetings.
Meeting notes are emailed to all team members following the meeting.
Monthly team meeting minutes are uploaded into the ORBS database for the team.
An annual BrainSTEPS team plan is developed by each individual team.
The monthly team meeting schedule is developed by the team leader each spring for the upcoming school year.
Updated team goals are created for the new academic year.
Goal progress is evaluated by team leaders during monthly team meetings.
The Team Leader sends an email to the team members or contacts a specific team member directly to serve as point person when a new student referral is received.
Team Leaders, or a designated team member, call the parent within two school days to acknowledge receipt of the referral and verify that the referral information in the database is correct.
Your team obtains and uploads the signed BrainSTEPS parent permission (using your Intermediate Unit's Permission to Share form) to consult with the school.
Teams obtain medical, rehabilitation, and educational reports to assist in making educational recommendations.
A team member speaks with every referred student, in person or virtually, to gather information prior to making recommendations.
Team members observe elementary school students in the classroom setting before making school-based recommendations.
A team member speaks with the parent of every referred student to gather information prior to making a recommendation.
A team member speaks with the student's teachers about learning or behavior concerns they may have about the student before making any school-based recommendations.
Teams provide written recommendations for all referrals requiring academic support. This can be in the form of a written report or the BrainSTEPS Brain Injury Supports Framework.
Teams complete the Brain Injury Supports Framework for all students who have sustained concussions.
BrainSTEPS Consultation Activities
Teams provide school-based and/or virtual consultation service to all students referred, following approval from the parent and the school.
Consultation and training varies depending on individual student injuries and educational needs.
The frequency and intensity of intervention varies by student.
All core team members are expected to serve as a point person for multiple cases each year.
All team members regularly contribute to the consultation and training services for referrals.
BrainSTEPS Brain Injury Training
Teams provide training about brain injury to school staff working with a referred student. Training can take on many forms: Group trainings, individual education with teachers, and education provided in the context of meetings.
Invitations to trainings are also offered to the student's parents.
BrainSTEPS teams provide educational presentations about brain injury to healthcare facilities in their local region, including hospitals, rehabilitation, and physician practices.
Development of Expertise of BrainSTEPS Team Members
All team members participate in annual capacity building training(s).
Team leaders attend biannual Team Leader Workshops or send a representative from the team in their absence.
Team leaders attend monthly virtual state meetings held by the Project Director for Program updates. If the team leader cannot attend in person, they must view the recording.
Team members make every effort to attend the monthly virtual state meetings held by the Project Director.
Team leaders participate in a statewide BrainSTEPS listserv for all team leaders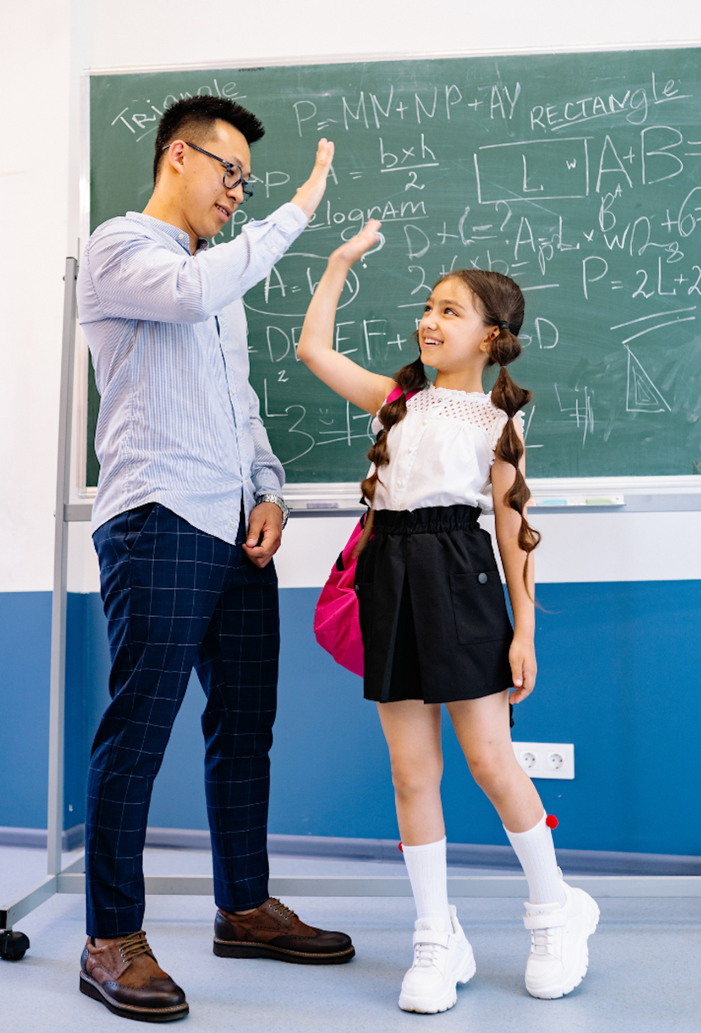 The team contacts parents within one month of the start of BrainSTEPS consultation to provide the parents with an update of BrainSTEPS activities.
The team maintains regular communication with the parents to keep them informed of the BrainSTEPS team consultation activities while the student is active.
The BrainSTEPS team contacts the parents and school staff for students identified as requiring additional consultation by the Project Director.
In cases where an IEP meeting or a 504 plan meeting is held, one team member attends or provides input beforehand.
For all student referrals age 14 and older, the BrainSTEPS team asks parents and/or school staff whether a referral was made to OVR.
Teams regularly document consultation activities on all student referrals in the BrainSTEPS online database.
BrainSTEPS teams use the BrainSTEPS recommended guidelines for students with brain injuries participating in online learning.
Questions? Contact:
Dr. Brenda Eagan-Johnson, CBIST-AP
BrainSTEPS Project Director
[email protected]
724-944-6542