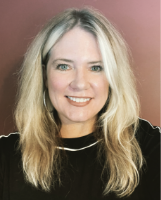 Dr. Brenda Eagan-Johnson, CBIS-AP
Brenda Eagan-Johnson, EdD, CBIS-AP has worked in the field of pediatric brain injury for over two decades. She is the State Director for Pennsylvania's BrainSTEPS Brain Injury School Consulting Program, which is a nationally recognized model. Since it began in 2007, Dr. Eagan-Johnson has focused on the creation and program development of BrainSTEPS. Her daily work includes program implementation, student/school/team member/healthcare provider consultation and training for over 250 BrainSTEPS brain injury educational consultants serving 31 BrainSTEPS teams across the state. She also serves as a consultant for a Centers for Disease Control (CDC) funded study related to BrainSTEPS student outcomes. The Colorado Department of Education adopted the BrainSTEPS model in 2016.
Dr. Eagan-Johnson received her bachelor's degree in Education from Wittenberg University in Ohio. She obtained teaching certifications in Elementary Education, Special Education (K-12), and Reading. Dr. Eagan-Johnson obtained her master's degree in Special Education Transition & Brain Injury from the George Washington University (GWU) in Washington, DC and her doctorate from Johns Hopkins University in Mind, Brain, and Teaching (educational neuroscience) in Maryland. Dr. Eagan-Johnson is also an Instructor at GWU for the Graduate School of Education and Human Development, teaching brain injury coursework.
Dr. Eagan-Johnson serves on the Board of Governors for the Academy of Certified Brain Injury Specialists under the Brain Injury Association of America and the Board of Directors for the International Pediatric Brain Injury Society. She serves on the executive board for the National Collaborative on Children's Brain Injury. Dr. Eagan-Johnson is a Certified Brain Injury Specialist with Advanced Practice in NeuroRehabilitation (CBIS-AP), is published in pediatric brain injury & special education, regularly presents at the state, national, & international levels, and has received multiple state and national awards for her work. In 2022, she was awarded the prestigious Voogt Award in NYC. Spearheading development and creation of PA's Return to Learn Concussion Management Team Model, she has trained over 3,000+ school-based teams in PA and CO. Injury Association of America. She serves on the executive board for the National Collaborative on Children's Brain Injury. She is a Certified Brain Injury Specialist Trainer, is published in pediatric brain injury, regularly presents at the state, national, & international levels, and has received multiple state & national awards for her work. Spearheading development and creation of PA's Return to Learn Concussion Management Team Model, she has trained over 3,000+ school-based teams. Additionally, Dr. Eagan-Johnson serves on the Board of Governors for the Academy of Certified Brain Injury Specialists under the Brain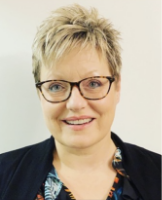 Maggie Lockovich, M.A. CCC/SLP-L, CBIS-AP
BrainSTEPS Team Facilitator
Email: maggie@brainsteps.net
Maggie Lockovich, MA CCC/SLP-L, CBIS-AP has been involved with BrainSTEPS for over a decade. She served as a BrainSTEPS Team Lead for the Midwestern Intermediate Unit #4 (IU#4) and then BrainSTEPS Team Lead at Seneca Valley School District. Ms. Lockovich was appointed to the BrainSTEPS State Regional Council from 2016 until it ended in 2022. Her primary areas of focus for BrainSTEPS are program implementation and fidelity, outreach, consultation, and training. Ms. Lockovich is a is a Certified Brain Injury Specialist with Advanced Practice in NeuroRehabilitation (CBIS-AP). She is also a Certified Life Care Planner. Ms. Lockovich earned her master's degree in Speech Language Pathology from Kent State University. She holds a Pennsylvania Supervisor of Special Education certification. Ms. Lockovich is published in brain injury and special education. She has vast expertise in working with children and adults both medically and educationally who are diagnosed with brain injury, autism, and dysphagia.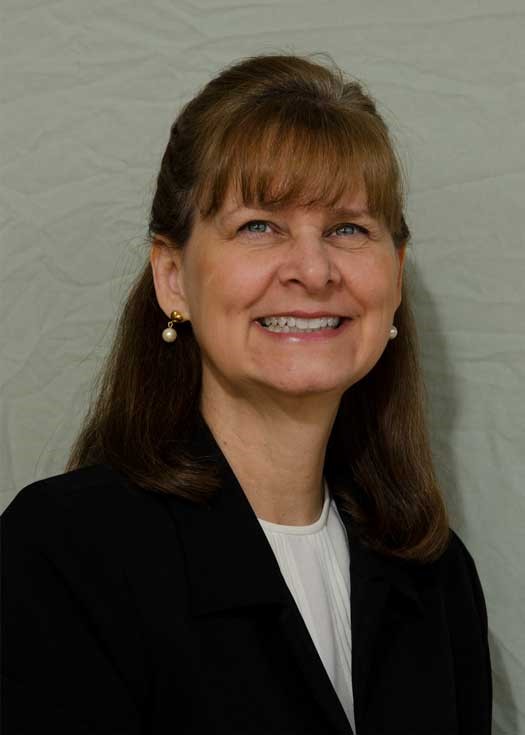 Regional Team Liaison- Central Pennsylvania
Email: janice@brainsteps.net
Janice Tucker, SLP.D, CCC-SLP, CBIST was the Lincoln Intermediate Unit #12 (IU#12) BrainSTEPS Team Lead for several years. She has been a Speech Language Pathologist for over 35 years in a variety of settings, but predominantly in public schools. Dr. Tucker obtained her bachelor's degree from Ashland University in Ohio and her master's degree from Loyola College in Maryland, both in the field of Speech Language Pathology. She received her doctorate in Speech-Language Pathology from Nova Southeastern University. She obtained a Pennsylvania Supervisory Certificate in Special Education which enabled her to supervise the Speech Language Support Programs at IU#12 from 1999 through 2018. She also led the Feeding and Swallowing Team at IU#12. Dr. Tucker is an active member of the American Speech-Language-Hearing Association (ASHA). She served on the Executive Board of Pennsylvania Speech-Language-Hearing Association as the Vice President of Public Information and Professional Communications. She is a past President of the Pennsylvania Association of Speech Supervisors (PASS) and received many ACE Awards (Awards for Continuing Education) from ASHA. Two of her articles on public school telepractice have been published in the International Journal of Telerehabilitation.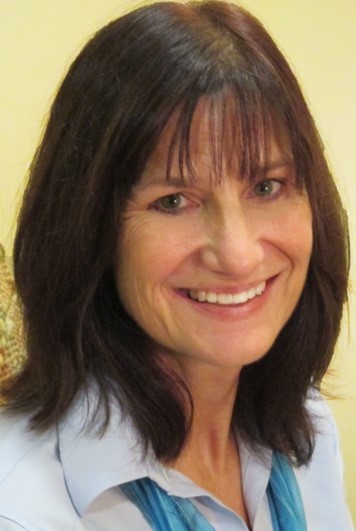 Regional Team Liaison- Eastern Pennsylvania
Email: ilsa@brainsteps.net
Ilsa Loetzbeier, Ed.S, NCSP, has served as a BrainSTEPS Team Lead for Allentown School District for the last several years. Ms. Loetzbeier has worked in the Allentown School District for 19 years as a nationally certified school psychologist. Ms. Loetzbeier earned her bachelor's degree from Penn State University in Rehabilitation Education and her master's degree in Counseling from Lehigh University. Ms. Loetzbeier worked in the Psychology Department at Good Shepherd Rehabilitation Hospital in Allentown, PA. She returned to Lehigh University for her School Counseling Certification. She then attended the Philadelphia College of Osteopathic Medicine for her degree in School Psychology. Additionally, she continues to work per diem for Good Shepherd Rehabilitation Hospital including the inpatient pediatric unit at the Bethlehem location as well as the outpatient site in Allentown as a licensed psychologist.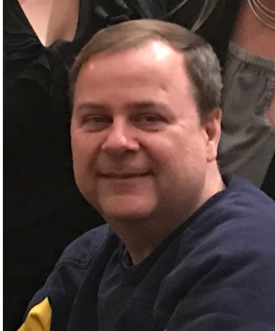 Regional Team Liaison- Eastern Pennsylvania
Email: jim@brainsteps.net
Jim Wolf, PsyD, CBIS was the Team Lead for the BrainSTEPS team at the Delaware County Intermediate Unit #25 (DCIU#25) for nine years. He became a Certified Brain Injury Specialist (CBIS) in 2015 and appointed to the BrainSTEPS State Regional Council from 2016 until it ended in 2022. While attending and playing soccer at the University of Delaware Jim was injured during the summer of 1983 in a swimming pool/diving accident. He was paralyzed from the chest down becoming a Quadriplegic at 20 years of age. After six months in the hospital, he returned immediately to the University of Delaware to finish his senior year earning a Special Education teaching degree and then a master's degree in Counseling where he was singled out at graduation with an award for excellence in the field of study. During this time, hand surgeries were conducted in Minnesota on both of Jim's hands to transfer tendons from his arms thus allowing a gross motor grasp that made life easier to manage. Dr. Wolf then completed a 5-year Clinical Psychology program at Widener University where he received the Award for Caring and Empathy in Clinical Practice. Widener further honored Jim by establishing a Scholarship for Perseverance in his name which is given every year at Widener's scholarship ceremony. Dr. Wolf worked as a psychologist at the DCIU#25 since graduating from Widener in 1998 and has simultaneously provided private evaluation services for Catholic Social Services at St. Edmond's Home in Bryn Mawr for the past 22 years.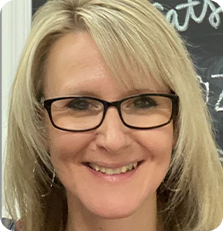 BrainSTEPS Administrative Coordinator
Kelley Avena is the BrainSTEPS Administrative Coordinator. For almost 30 years, Ms. Avena has worked in the field as an administrative assistant for accounting and banking industries. She is skilled at project and team management. Ms. Avena excels at her attention to detail. She brings strong organization and problem-solving skills to BrainSTEPS. Ms. Avena assists the Director in establishing administrative processes to enhance statewide BrainSTEPS program productivity.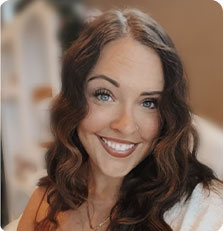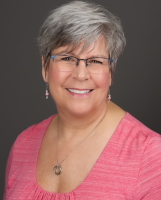 Ms. Joan Steinberg is a Research Coordinator for the Brain Injury Association of PA working on the Student Transition after Traumatic Brain Injury (STATBI) grant project investigating BrainSTEPS student outcomes in PA compared to students in Ohio who do not have access to BrainSTEPS. Ms. Steinberg has completed the Academy of Certified Brain Injury Specialists (ACBIS) Brain Injury Fundamentals training. She has an adult son who experienced two brain injuries requiring her to become his advocate and caregiver.